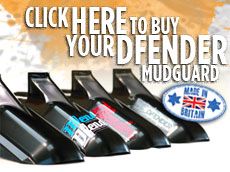 DFENDER Mudguard
The DFender is regarded the best mountain bike mudguard on the planet. Indispensable for wet riding!
Designed in the heat (and slush!) of DH World Cup competition the DFender is capable of keeping your vision mud and spray free at all levels of riding.
Being able to see what's coming up is quite handy whether you ride XC, DH or Enduro.
We have fitments for Most Fox and RockShox forks
No spray, no mud!
Reviews